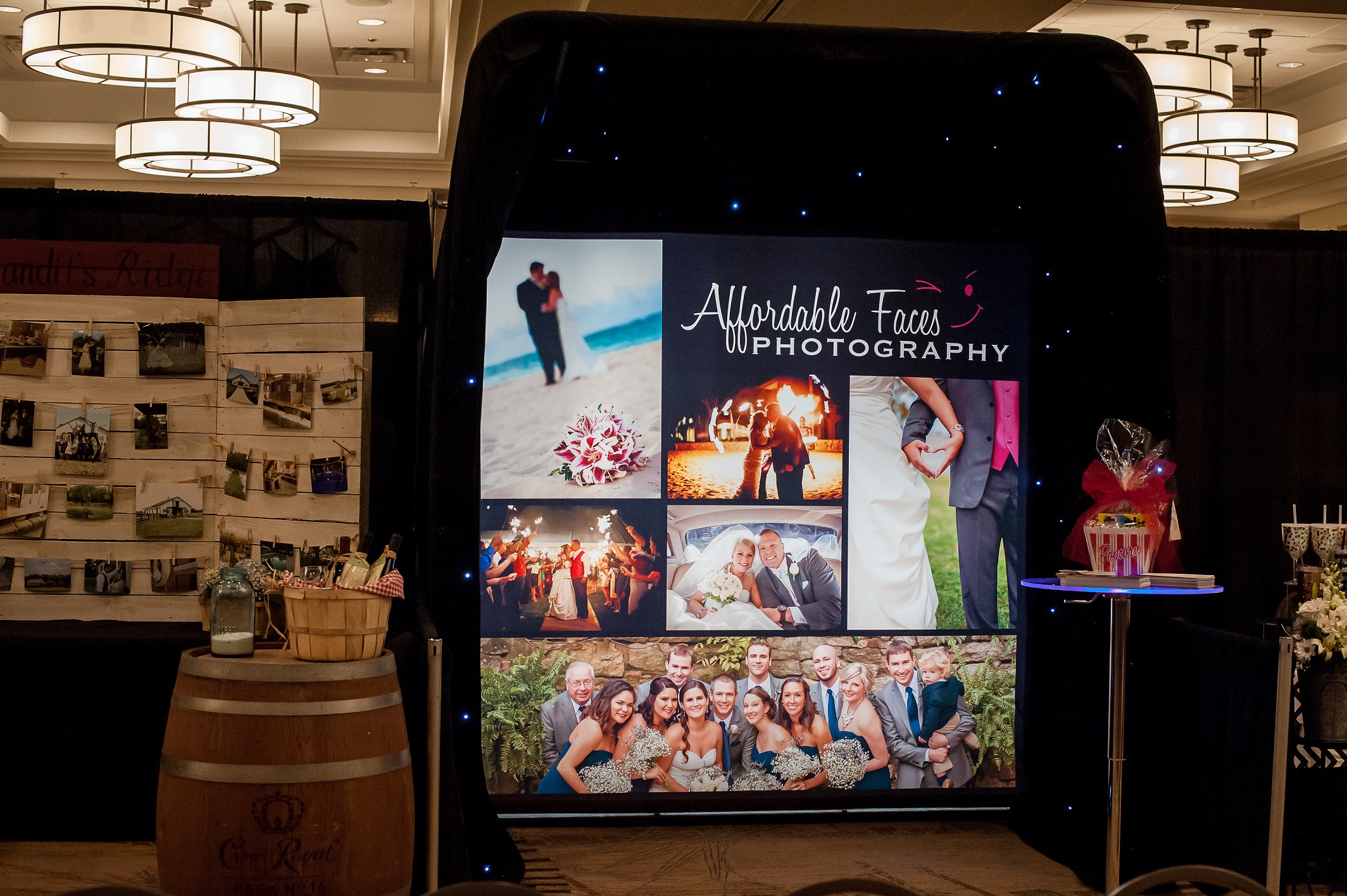 Backlit Pop Up Displays
Backlit pop up trade show displays are somewhat new to the trade show industry. Custom backlit displays have been around for years with lightboxes and other permanent displays, but combining all of those features into a portable display hasn't been available until recently.  Like other pop up style trade show displays, a backlit display has a collapsing aluminum frame with a large full color graphic, but these displays also include LED lights and a specially constructed frame to eliminate any shadows or hotspots.  If you're looking for the convenience of a pop up trade show display, but want to stand out from all of the others, we have the solution!  Check out how easy these backlit pop up displays are to assemble.
Affordable Faces Photography is a display we were proud to work on and a perfect example of a backlit pop up display. The display was a perfect way to create a large lightbox displaying their services without the expense and labor or creating a permanent solution.  This client also did an outstanding job of adding visual interest and creating an overall "environment" feel to their space.  We think this booth just looks incredible!