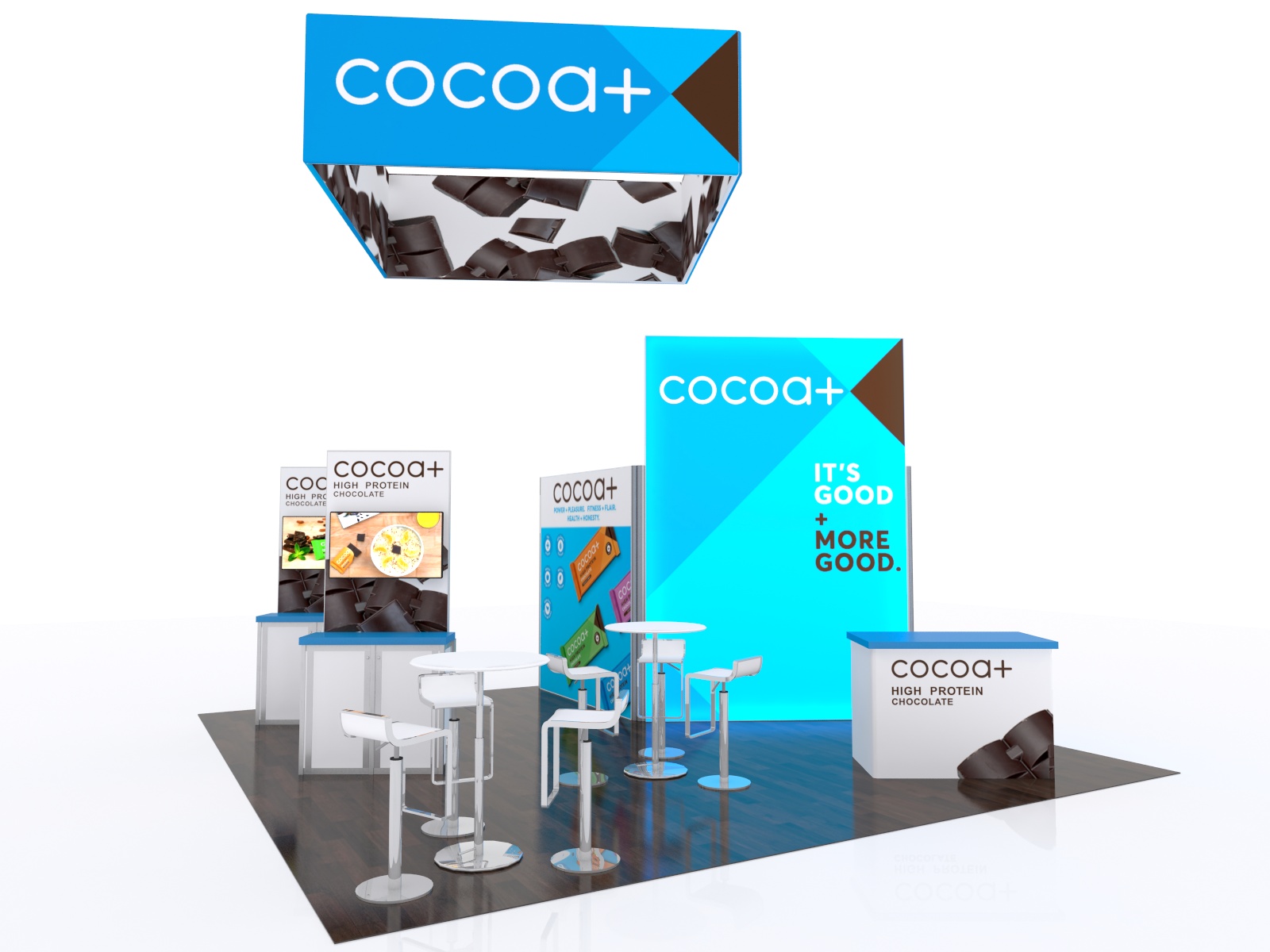 Rent or Purchase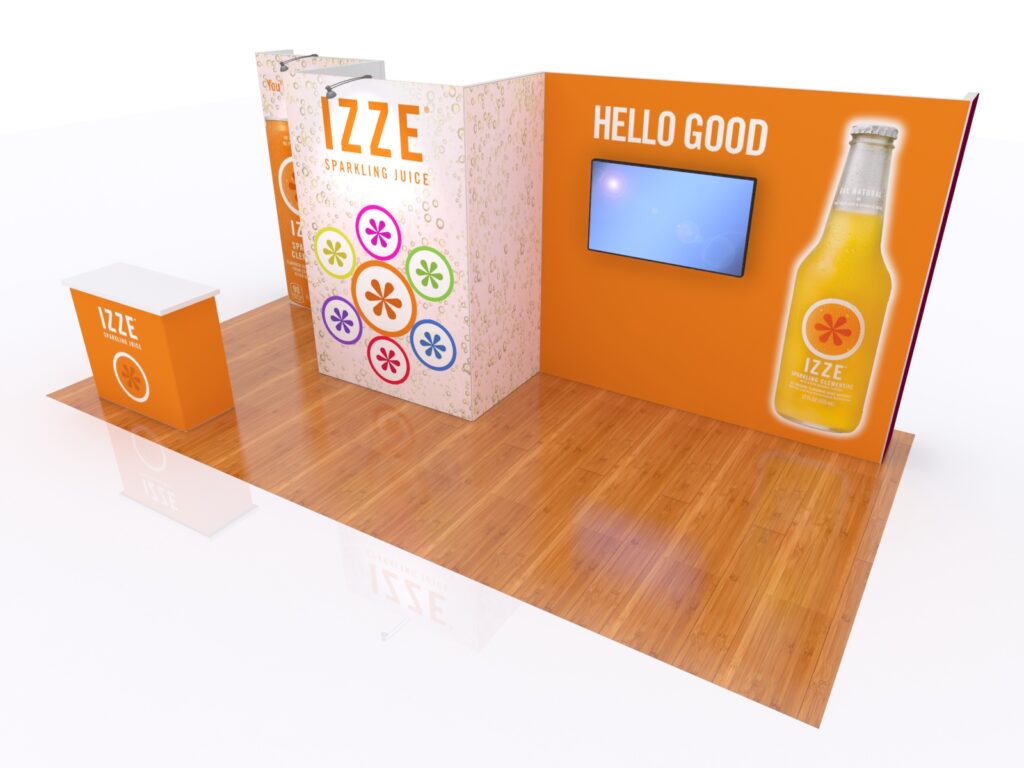 Consider how many times you will participate in trade shows
Consider purchasing an exhibit if you attend multiple shows or want a personalized design
Consider these 8 Reasons to Rent
Should you purchase or rent an exhibit? If you only need a booth once, or wish to test a certain type of booth design, then renting is probably your best bet. On the other hand, if your company is planning to attend many shows, then you should consider purchasing a booth.
Consider how many times a year your company will participate in trade shows. Are you a small business or a business just getting started? You may want to consider renting. With the money you save by renting, you will have more money to put back into promotional items, literature, and all of your other expenses.
Renting gives you added the flexibility of experimenting with different styles over the course of many shows. The cost of a rental booth is approximately a third of the cost to own. Styles range from portable pop-up displays to laminate modular displays, and from custom exhibits to tension fabric displays. Each can be arranged in a variety of configurations and combined with flooring, kiosks, literature stands, and other components.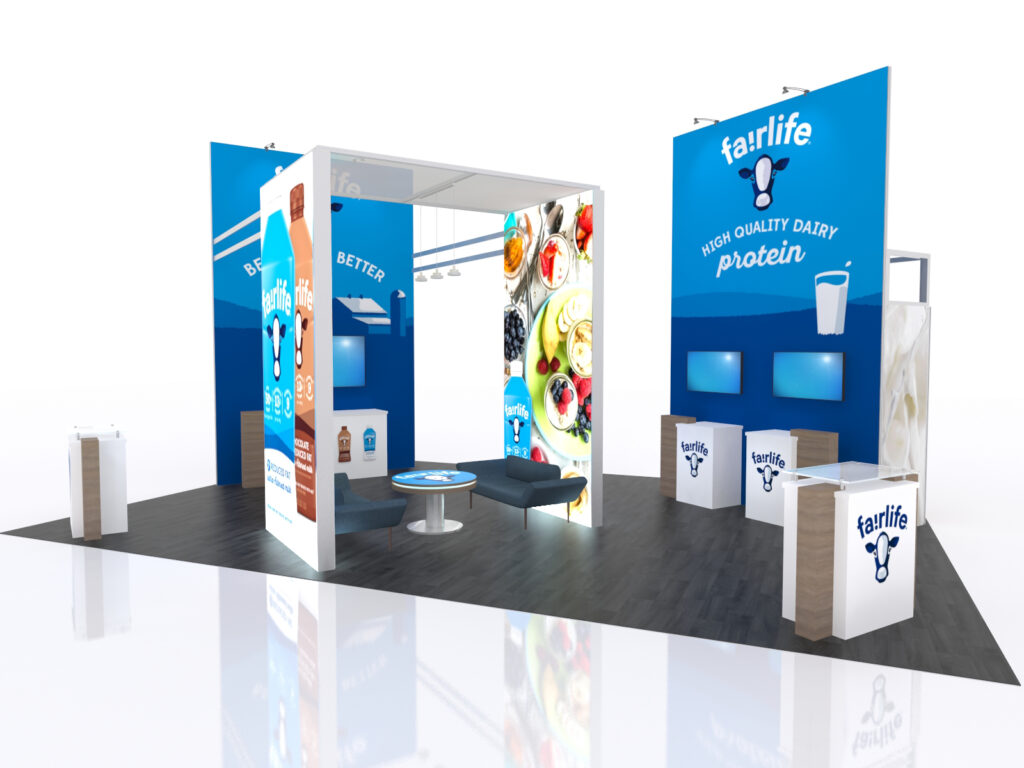 8 Reasons to Rent your Exhibit
Renting an exhibit may be the wisest choice if you only attend a few shows a year.
Cost: Plain and simple, renting costs less.
Invest Wisely: Renting allows you to spend more of your budget on your graphics and message.
Flexibility: Different shows bring in different kinds of attendees. Renting offers the flexibility of changing your exhibit structure and graphics to target your message from show-to-show.
Testing: Try it before you buy it. Then when you do decide to purchase an exhibit, you will know you have made the right choice.
Overlapping Shows: When you have multiple, overlapping shows, renting gives you the freedom to have an effective presence at both.
Installation and Dismantle Included: When you rent, many exhibit distributors will install and dismantle your exhibit for no additional charge.
No Storage Expense or Hassle: Storing a booth can be expensive and shipping it to a show and back can be a real hassle. When you rent from many distributors, there is no storage expense and there are no delivery hassles.
Upgrading: When you rent your exhibit, you have the freedom to make changes. If you need a face-lift with new messaging and graphics, you have the freedom to do it. If you want to move into a larger space, you can.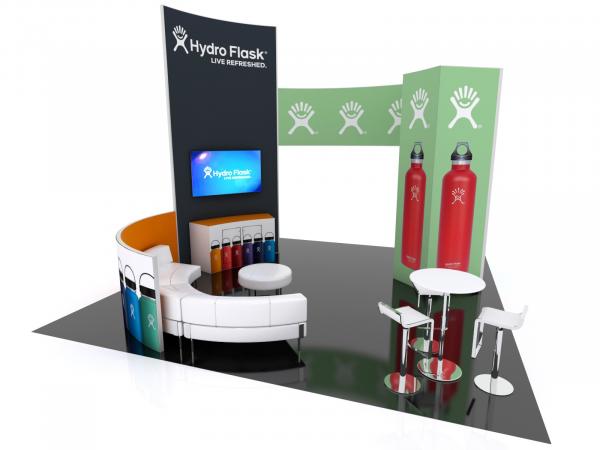 Contact Us
For more information about trade show or event marketing, give us a call or Contact Us. We welcome the opportunity to assist you with your next event.